I review books for a local librarian group,
HAISLN
, to find titles for recommended reading lists. Here are a few I completed over the last year:
Football Faith, by Rob Maaddi
Football Faith features entries for 52 professional football players (one for each week of the year?). Each entry begins with a favorite Bible verse shared in the player's own words. Some simply explain how they apply the verse in their own lives. Others describe how the verse contributed to their larger faith journey. Entries are brief, which I believe will keep the intended audience engaged.
Scripture stories are followed by Extra Points, which tell of some sort of charity involvement, mission work, or some career goal or achievement beyond professional football.
Finally, there is a quick overview of the player: position, weight, age, high school, career highlights, etc. Every entry ends with an action photo.
I was provided an electronic advanced copy for review. There were some font and layout issues I assume will be corrected before the book goes to press.
I will be purchasing this title for my private school's library. This book would be appealing to middle school – high school football fans.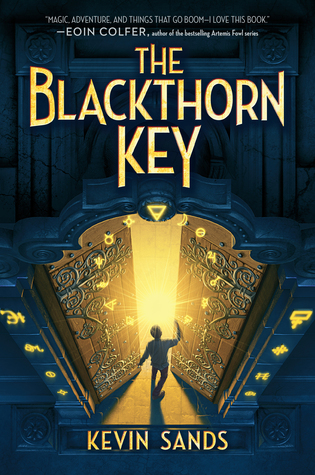 The Blackthorn Key by Kevin Sands
I really enjoyed this fast-paced, intelligent novel. A rare jewel in YA literature. Readers will enjoy solving the puzzles alongside the characters.
The last few chapters include a bit of graphic violence, so I would recommend it to clever high school students.
Moving Target by Christina Diaz Gonzalez
Christina Diaz Gonzalez has created a story that reads like an action movie, complete with car chases, secret tunnels, hand to hand combat and fancy escapes. She also added a mystical element to the story: a magical spear that, when controlled by a person with a specialized bloodline, can control the future. The heroine, Cassie, is that special person.
The action sequences are well done and will keep readers engaged. Suspense builds as characters are infuriatingly non-compliant. But we forgive them because they are clever and independent.
The storytelling falters when the mystical elements are introduced, however. Although we know our heroine needs to run from people who are shooting at her, the competing organizations protecting/trying to capture the spear and the person who can control it are never adequately explained. It would have taken a lot more story development to flesh out the history of the spear, and I think it would have been worth it. As it stands, it will be a fun but probably forgettable read for a lot of teens.
  Saving Simon by Jon Katz
I rate this 3.5 out of 5 because the end really was touching, and my interest in the animals' stories kept me reading. But I skipped large portions when Katz would wax philosophic or repeat what he had already said about donkeys and their history. This is a good book that could benefit from some editing.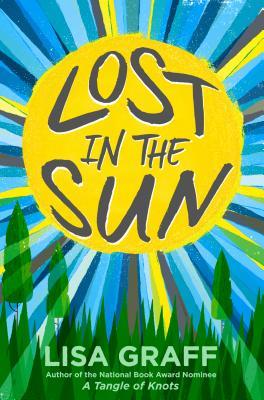 Lost in the Sun by Lisa Graff
I enjoyed reading this companion story to Umbrella Summer. I liked the banter between the brothers and I felt the protagonist's angry responses to a thoughtless father and unresolved guilt rang true. But he quit seeming like a middle school boy in the last few chapters and started sounding like a young adult female. That was frustrating to me.
I appreciated the sweet friendship and supportive adult characters. Overall, the story was a breath of fresh air within young adult literature, which can often be dark and bitter.